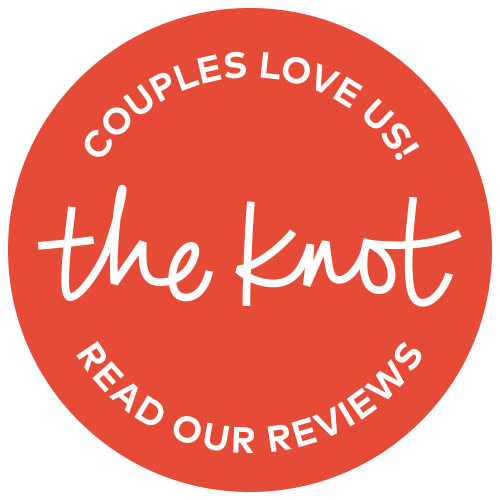 Yamile Ortega
"La experiencia de haber tenido en mi fiesta el Photobooth, fue la mejor idea, ya que fue todo un hit para mi evento y mis invitados. Nos divertimos mucho, dejamos bellos e inolvidables recuerdos, muy graciosos y auténticos. Me encantó todos los accesorios, las fotos, videos e impresiones que tuvimos, además; el servicio que nos prestó Sketch & Skit fue impecable y excelente. Los recomiendo para cualquier evento que ustedes tengan, pues es una mega experiencia incluirlo en las fiestas. Muy agradecida y contenta. Mi próxima fiesta, que será mi Matrimonio Sketch & Skit Photobooth, estarán ahí, para capturar los momentos más divertidos y auténticos con mi familia y amigos. Graciaaaasss."
Michelle Johnson
"Sketch & Skit helped make our wedding truly wonderful, and captured all of our special moments! Communication leading up to the event was excellent, and during the event they provided guidance on how to get the perfect photos. The pictures came out better than we could have ever imagined. Would recommend to my family, friends, and anyone in need of an amazing photographer!"
Julianna Vrontas
"I cant stop looking at the pictures from the photo-booth. I am obsessed with it! it is like looking into a mirror, but it takes your picture. it was so cool and easy to capture all the fun we were having.
Thank you so much for coming out and making my party perfect!"
Claudia Gorrel
"Enjoy every moment of my Boudoir photo shot, Paola made me feel very comfortable and the pictures are amazing. I also have them for my party with the photo-booth and it was a lot of fun"
Bibiana Sanchez
"Gracias a Sketch & Skit por hacernos pasar un rato divertido! Son un Equipo humano espectacular, creativos, ingeniosos. Estamos súper satisfechos con los resultados de nuestra sesión!."
Alicia Loya
"Me gusto mucho su trabajo, profesional, calidad, puntualidad y un trato excelente. los contratare de nuevo y lo recomiendo ampliamente"
Erika Briones
"Great experience, Paola is a lovely person, extremely helpful and creative. Thanks for everything"
Ana Maria Bailey
"I got my graduation photos taken and thy came out beautifully! I couldn't have ask for better pictures."
Angelica Condesavedra
"Absolutely beautiful pics... creative and show the feelings we were trying to show... amazing energy! love love love it!."
Jenn hawkins
"Our wedding photos turned out beautiful!!! I couldn't have asked for a better experience and have the most amazing photos to remember our special day!"
Diana Aguilera
"Definitely an experience to share with the family, Excellent service!!! ."